ARROYO GRANDE
http://www.arroyogrande.org/

The village of Arroyo Grande is a destination within itself. The quaint village main street is lined with local businesses and antique stores.

The Swinging Bridge
The swinging bridge that spans the creek is the only one remaining in California

Farmer's Market
The local farmer's market happens on Saturday afternoon behind City Hall on Branch Street near the Swinging Bridge.

Lopez Lake Recreation Area
www.slocountyparks.com/activities/lopez.htm
Features camping, a marina, boating, and fishing.

Luffa Farm
http://www.theluffafarm.com/
Did you know that Luffa sponges grow on trees? The Luffa Farm offers free tours Wednesday through Sunday from 10-4.

The Clark Center
http://www.clarkcenter.org/
This performing arts center is the premier location for world-class professional arts on the Central Coast

Klondike's Pizza
http://www.klondikepizza.com/
Owned by a former child star and his wife, this quaint pizzeria has an atmosphere all its own. With peanut shells on the floor and Alaskan décor unique pizza toppings include reindeer sausage.

Doc Burnstein's Ice Cream Lab
http://www.docburnsteins.com/
An old fashioned ice cream parlor, this shop offers unique flavors they make on the premises. Drop by on Wednesday at 7 p.m. sharp for the Ice Cream Lab show where you can create your own flavors.

ANNUAL EVENTS

Arroyo Grande Strawberry Festival
www.arroyograndevillage.org/strawberry_fest.shtml
Happening the last weekend in May, this festival has vendors, food, live entertainment spanning the main street of the village and the outlying side streets.

The Five Cities Orchid Show
www.fcos.org/show_info.html
Happening in May this show features local growers with spectacular Orchid displays.


AVILA BEACH
This little coastal community is the perfect destination for sea enjoyment and rural charm.

Avila Valley Barn
http://www.avilavalleybarn.com/
Open from May to December this massive farm sells seasonal produce picked right from their fields. They also offer u-pick throughout the season where you can enjoy a hayride through the countryside to pick apples, berries, pumpkins, and a variety of other seasonal faire. In additional to the produce stand, there is also a store, sweet shop, bakery that bakes fresh goods from the fruits of the farms, and a petting zoo. Visit during late summer for the roasted corn on the cob and again in December for the Christmas tree farm.

The Hot Springs
Avila can boast some of the most relaxing hot springs on the central coast. Visit the Avila Hot Springs Resort for a family friendly camping atmosphere, or the Sycamore Springs Mineral Resort for a relaxing spa experience.

The Bob Jones City to the Sea Bike Trail
This popular local trail follows the old Pacific Coast Railroad right-of-way. It is used as a hiking, jogging, and biking route. The paved trail winds through the forested valley alongside San Luis Obispo Creek towards Avila Beach. From the trail are views of bridges spanning the wide creek, the Avila Beach Golf Course, the town of Avila and the Pacific Ocean.

Avila Marine Institute and Sea Life Center
www.sealifecenter.org/web
The institute is a non-profit educational support organization dedicated to providing children, their parents and educators with unique opportunities to experience all the ocean has to offer. Offering hands on exhibits and tours this centre showcases the sea life of the central coast.

Avila Beach Golf Resort
This Golf Resort is a seaside resort located on the Central Coast of California 3 miles off Highway 101 between San Luis Obispo and Pismo Beach.

Farmer's Market
The Avila Valley Fish and Farmer's Market is on every Friday evening from April to September . Sample local produce and seafood and enjoy live entertainment.


ATASCADERO
http://www.atascadero.org/

The city of Atascadero is a mid-sized community with a small town feel that offers a blend of natural beauty and rural lifestyle. Sitting halfway between San Francisco and Los Angeles, most people have probably used a facility in the town and not even know it.

The Charles Paddock Zoo
http://www.charlespaddockzoo.org/
Not only is a zoo, this establishment also an animal rehabilitation center. Offering education about wildlife awareness and conservation, there are permanent residents and rotating ones as well.

Farmer's Market
The local farmer's market happens Wednesday afternoon at the Sunken Gardens.

Chalk Mountain Golf Course
http://www.chalkmountaingolf.com/
This golf course not only offers traditional golf, but it features a challenging disc golf course as well.

Atascadero Lake
Located in the center of this city this lake features a wealth of activities and events including paddle boats and concerts in the park. In December is the Musical Holiday Walk-Around the Lake where homes surrounding the lake put on a community open house featuring lights, music, and comfort treats.

ANNUAL EVENTS

Colony Days
http://www.colonydays.org/
Happening in mid-October this even celebrates the cities colony roots. Events include a parade through town and a re-enactment of the original Tent City.


CAMBRIA/SAN SIMEON
http://www.cambriachamber.org/
http://www.sansimeonchamber.org/
Nestled among towering pines and the shimmering sea on California's Central Coast, Cambria California is a picturesque village that unfolds along scenic Highway 1 while San Simeon is home to one of the most famous California landmarks.

Elephant Seals
The elephant seals can be seen on the beaches south of the Piedras Blancas Lighthouse, 10 miles north of Cambria.
Birth and breeding season is at its peak in January and February, with pups being born and the males fighting for breeding access.

Beachcombing and Tide pools
Take a stroll along Moonstone Beach with its miles of rugged coastline. The beach is covered with tiny, smooth semiprecious stones and there are tide pools teeming with life.

Hearst Castle
http://www.hearstcastle.com/
Originally known as "Camp Hill," its wilderness offered a place for family members and friends to "rough it" on camping trips, but William Randolph Hearst wanted more comfortable accommodations and told architect Julia Morgan he wanted to build a little something. That little something turned into a massive estate of 165 rooms and 127 acres of gardens, terraces, pools, a zoo, and walkways. The main house (aka Casa Grande) and the three guest houses entertained movie stars and political figures of the day.

Piedras Blancas Lighthouse
www.cambriachamber.org/piedras-lighthouse.php
Named for the three white rocks located just off the end of the point, this light station was chosen in the 1870?s to fill the gap between the Point Conception and Point Pinos lighthouses.

Moonstone Beach
This white and translucent stone found along the Cambria beaches are called moonstones by the locals. Moonstone, or chalcedony is formed by patiently dripping water throughout the ages where is then swept down into streams and into the ocean where it is tumbled and polished by the surf of the rocky coast.

Downtown Cambria
Visit the main street of Cambria and experience local shops and dozens of antique stores that dot the streets.

Big Sur
http://www.bigsurcalifornia.org/
The towering redwood trees along the coast make this area one of the areas that makes California unique. In addition to the redwoods be sure to keep your eye out for blue whales along their migration route or the sea otters as they feed on floating sea kelp beds. Big Sur is also home to the best inn in California (Post Ranch Inn) and the Zagat best restraint in California. National Geographic Traveler magazine named this area as one of the "50 Places of a Lifetime/The World's Greatest Destinations."

ANNUAL EVENTS
Cambria Chili Cook-Off and Classic Car Show
Every Spring the city of Cambria hosts it's annual chili cook-off and classic car show at the Ventran;s Memorial Building and Pinedorado Grounds. events include a chili tasting, beer, car show, music, and a raffle.

MORRO BAY
www.morrobay.org/cm/Home.html
This historic fishing village offers a wide array of activities on sea and land.

Morro Rock
Belonging to the county's ancient chain of volcanic peaks called the Nine Sisters or the Morros. Once available for climbing, the rock has been closed off and designated a sanctuary for the Peregrine Falcons that nest at the peak.

Morro Bay Aquarium & Marine Rehabilitation
www.morrobay.com/morrobayaquarium/index.html
Built in 1960, the Morro Bay Aquarium became a rehabilitation center for distressed mammals in 1984 and is a non-profit organization. The aquarium features sea lions that you can feed. Fourteen tanks line the inside of the building, allowing you to view local marine life such as fish, sharks, octopus, eels, abalone sea anemones and more. In addition, the research department at California Polytechnic University in San Luis Obispo boards their horseshoe crabs here.

Art Galleries
Morro Bay is home to many local galleries featuring local and world-renowed artists. Visit the massive displays at the Shell Shop, or the Thomas Kinkade Gallery of Light.

Coastal Fun
With Morro Rock serving as a natural sea break, the bay is perfect for kayaking and observing sea life. A variety of sea birds call Morro Bay their home and in the middle of the bay is a barge where sea lions gather to mate. You can venture out on a boat ride with services including whale watching and dinner cruises. Of course what would a fishing village be without fishing? Watch as local fishermen depart and bring in their catch daily.

Farmer's Market
Morro Bay holds a farmer's market twice a week on Thursday evening and the larger one on Saturday afternoons along Main Street.

ANNUAL EVENTS

Harbor Festival
Every October Morro Bay hosts the Harbor Festival. It is an annual celebration of the Central Coast's unique food, wine, lifestyle, and working waterfront. It has been the highlight of the first full weekend in October for nearly 30 years.

Tall Ship Lady Washington Dockside Tours and Public Sails
Every November the Tall Ship Lady Washington docks in Morro Bay. The three-hour family-oriented Adventure Sail features a living history experience with demonstrations of tall ship handling, sea shanty singing, and maritime storytelling. A ticket is required for all passengers, including babes in arms. If the ship looks familiar it is because it was featured in the film Pirates of The Caribbean as the HMS Interceptor.

Cruisin Morro Bay Car Show
http://www.morrobaycarshow.org/
Happening the last weekend in April to the beginning of May, this 15 year old show has over 500 entrants and spans the main street of Morro Bay and surrounding side streets. Featuring awards, food, vendors, and live entertainment.


OCEANO
http://www.oceanocalifornia.com/
Located south of Pismo Beach, Oceano is a recreational paradise.

Oceano Dunes Vehicular Recreation Area
www.beachcalifornia.com/oceano-dunes-vehicular-beach.html
With two entrances, one at Pier Ave in Oceano and the other at the end of Grand Ave. in Grover Beach. For small fee vehicles can drive right onto the beach a cruise down the shoreline. At the dunes there is beach camping and an off-road highway for ATVs. Dogs can walk, horses can run and people can even build bonfires on these beaches, nestled between Pismo Beach and the protected Oceano Sand Dunes. There is beach camping but it's quite popular and you have to plan ahead. The dunes have a history all their own from the clam shells left by the Chumash Indians that used to inhabit the area to movie history as the location of where Jack was trapped in Davy Jones. Locker in Pirated of The Caribbean: At World's End.

The Great American Melodrama and Vaudeville
http://www.americanmelodrama.com/
Step back in time into an atmosphere of cabaret tables with sawdust on the floor and honky-tonk piano in the air. At the theater professional actors from all over the United States gather to perform productions of great classic comedies, musicals, and melodramas. They even offer a summer performing arts workshop for children ages 7-17.


PASO ROBLES/TEMPLETON
http://www.pasorobleschamber.com/
www.templetonchamber.com/home.htm
Paso Robles is where wine, culinary delights and the art of living are well defined. Known for its extensive wine culture, Paso Robles is a feast for the senses. Just South of Paso Robles is the town of Templeton, which was the end of the line for rail passengers from San Francisco who then took a stagecoach into San Luis Obispo

Wine Country
www.pasorobleschamber.com/wine-country
Paso Robles Wine Country is the fastest growing wine region in California. With its rolling hills and leafy vineyards, travelers from all over look to Paso Robles for a quick wine country weekend. With a variety of wineries ranging from local wineries to commercial ones.

Downtown Paso Robles
The whimsy and sophisticated Paso Robles scenic downtown begins in the City Park and continues throughout the revitalized historic streets.

Templeton Historical Museum
http://www.templetonmuseum.com/
Incorporated in 1989 this museum houses artifacts and information document the early days of the local area.

ANNUAL EVENTS

Harvest Wine Weekend
In mid-October Paso Robles hosts an open house of local wineries. With over 140 wineries featured, the weekend is packed with winemaker dinners, barbecues, seminars, live music, art and other harvest related activities.

California MidState Fair
www.midstatefair.com
The premier central coast fair running from the end of July into August it features concerts, food, animals, exhibits, carnival rides, and so much more.

Paso Robles Pioneer Day
http://www.pasoroblespioneerday.org/
This day is unique not only for why it occurs, but the way it occurs as well and continues to occur as it originally has for 80 years. Held on October 12 1931, it was organized by community volunteers on donations from local businesses, people, and organizations. The goal was to provide a day of community friendship and to celebrate the surrounding area. Most local businesses were closed so that employees can enjoy the celebration. There were to be no charges for any of the events, no commercial concessions and lunch would be provided at no cost. It is then unique because the whole day is FREE.


PISMO BEACH
http://www.pismobeach.org/
Pismo Beach is a recreation and tourism-oriented town with over 65 restaurants and more than 30 hotels, motels, inns and RV parks.

Monarch Butterfly Grove
http://www.monarchbutterfly.org/
From late October to February each year thousand of Monarch butterflies migrate to this Eucalyptus tree grove to escape the chill of the Northern winters. The grove averages 25,000 butterflies per year and during the migration season there is educational talks and information about the habits of these creatures.

The Pier
Walk along the 1200 ft. long Pismo Beach pier. It is a great place for fishing and watching the local surf scene. Also stroll along the adjacent promenade and sample clam chowder made from local clams, or shop in the many quaint shops.

Coastal Fun
With miles of beautiful coastline the Pismo Beach area offers surfing, ocean swimming, and tide pools. Drive to the end of Grand Ave. in the nearby community of Grover Beach to experience the only beach in California where you can drive vehicles onto. In the evening take in the beautiful sunset and watch the flickering light of the bonfires of beach goers.

Amtrak Pacific Surfliner
http://www.amtrak.com/
The Amtrak Rail Station at Grand Ave. and Highway 1 offers train service twice a day to San Diego with stops in coastal cities and southern California destinations along the way. It is a relaxing, eco friendly way to visit communities along the California coast while enjoying some fantastic scenery.

ANNUAL EVENTS

Taste of Pismo
http://www.tasteofpismo.com/
Happening each April, the Taste of Pismo is a festival celebrating local food and wine and Dinosaur Caves Park in Pismo Beach. The festival features 35 local wineries and 20 local fine restaurants. Events include wine tasting, food sampling, live music, pancake breakfast and much more. Proceeds from the money raised by the event goes to help local charities.

Pismo Beach Clam Festival
http://www.pismobeachclamfestival.com/
Happening in mid-October at the pier, the weekend long clam festival offers food, live entertainment, vendors, wine tasting, parade, clam chowder cook-off, and sand castle competition.

4th of July Celebration
www.pismobeachtravellog.com/4th-of-july-fireworks-on-the-pier-concert
With food, music, and fireworks people come from far and wide to celebrate 4th of July in Pismo. Bring your beach towel and chair and make sure to get to the pier or beach early to find your spot because it fills up quick!


SAN LUIS OBISPO
http://www.visitslo.com/
The hub of the central coast, the town that the locals call SLO is home to historic buildings, galleries, museums, and shopping all within walking distance around the downtown area.

Mission San Luis Obispo de Tolosa
http://www.missionsanluisobispo.org/
The 5th mission built in the California Mission chain, it features a museum with tours and the surrounding Mission Plaza hosts community events throughout the year.

Downtown
Bordered by Marsh, Nipomo, Santa Rosa, and Mill streets, the tree lined streets of downtown San Luis Obispo feature shopping, dining, and galleries. Most of the historic buildings in the area have been restored and home local businesses. Complete your experience with a stroll down the creek that runs through the center of the city.

Farmer's Market
Even though most of the cities of the central coast have their own farmer's market throughout the week, the Thursday night farmer?s market in San Luis is the only one referred to as Farmers. Higuera street is shut down between Osos and Nipomo street and is filled with vendors selling locally grown produce, award winning barbeque, and handmade goods. Missed the Thursday night farmer?s? San Luis has another on Saturday morning in the parking lot of the SLO Promenade shopping center off Madonna Rd.

County Historical Museum
http://www.slochs.org/
Located in the former Carnegie Library, this museum features displays of artifacts and photographs depicting the history of the area from the days of the ranchos to the recent past.

San Luis Obispo Children's Museum
http://www.slocm.org/
The museum aims to inspire learning through play featuring more than 20 indoor and outdoor activities. Admission is $8 and children under 2 are free.

San Luis Obispo Art Center
http://www.sloartcenter.org/
The Art Center features rotating work from artists of the Central and West Coasts.

Railroad Depot
A former major Central Coast railroad hub has been restored and is used by Amtrak passengers. The station features historical photographs, and a statue of Chinese railroad laborers.

Apple Farm Millhouse
www.applefarm.com/millhouse
At the Apple Farm Inn you can watch a waterwheel driven grits wheel churn ice cream. Don?t forget to visit the extensive gift shop and restraint also on the premise

Madonna Inn
http://www.madonnainn.com/
Opened in 1959, this world-renowned inn offers 108 rooms that are uniquely decorated with a special theme and color scheme making no two alike. Recent renovations include the construction of a convention center and pool area. Even if you are not staying at the inn, you can visit the public areas, gift shop, or several restaurants on the grounds. Don?t forget to take a peek in the men?s restroom to see the only flushing waterfall restroom.

Old Edna
http://www.oldedna.com/
This 100-year-old town is the center of Edna Valley wine. Once home to a general mercantile, a blacksmith, creamery, saloon and dance hall, Old Edna now houses a deli, antique store, and bed and breakfast.

Historic Architecture
Throughout the city you can visit the historic architecture of the city that has been beautifully restored. Many house local businesses while others have been turned into museums.

California Polytechnic University San Luis Obispo (CalPoly)
San Luis Obispo is home to one of the prestigious Polytechnic universities. Renowned for its agriculture, business, and architecture programs, the university contributes to the relaxing feel of the city.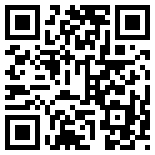 Information ©2010 copyright THE REAL ESTATE COMPANY. Any other links or photos © copyright appropriate organizations.